Sir Bono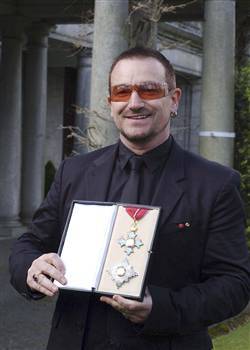 BONO poses after receiving a Knighthood from Ambassador David Reddaway awarded to him by Her Majesty the Queen in recognition of his services to the music industry and his humanitarian work, at the British Ambassador's residence on March 29, 2007 in Dublin, Ireland.

I wish he would have politely declined. What do you think would have happened if he had?


He should have turned it down. That would have brought more awareness to a system that has done more damage to people throughout history. He could have made a point. He should have politely said no thank you. Or stick it up yer arse. Or feck off!