STOP NOW ABUSE OF THE IRISH PEOPLE
FACT pro rata

For every 1 Ukranian the uk has taken in -
Ireland has taken in at least 6
Poland already providing much less is cutting back on welfare to ukraine "refugees"
Ukraine were you can book hotels for breaks! and plenty often so called war refugees go back and forth"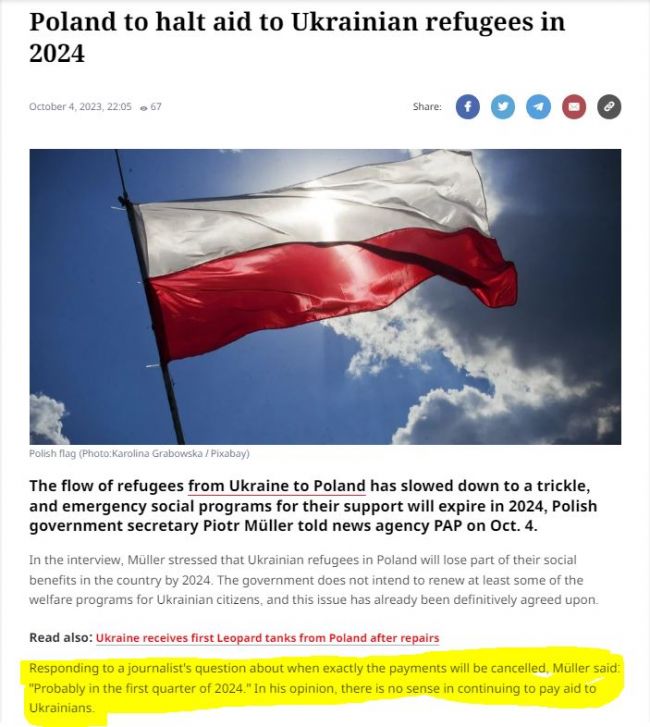 <span>Pro rata to per head of population Ireland has taken in insane numbers by any international comparison.
Ireland Compared to the uk for example - ( uk where many if not a majority believe chancer immigrant numbers are considered so out of control - the govt there planned to send all non successful to Rwanda!! </span>
Ukrainian people are not to blame for the crisis state of Ireland, we had a crisis before they were encouraged in
And suggestions many are not even Ukrainian just opportunistic chancers, might be relevant if the politicians had any care or control of the clearly endless numbers of other economic chancers and illegals not only allowed in but encouraged by the naive dangerous actions of fine fail gael , helen mcentee is just the headiner for a collective bunch of careless selfish fools .
Regardless.
EU Nations Stop free money welfare to Ukraine refugees
EU is starting to realize it as to say stop or at least budget
Poland to charge Ukrainian refugees for government-provided housing

Spain Limits free money to Ukrainian refugees

EU tires of free money accommodation to Ukrainian refugees

Before Ukraine war, before feb 2022 when fact was most people could not even point to ukraine on a map!
Ireland already had as a severe housing crisis
a crisis already in every sector of life.
education or health cost of living.
But worst of all was the housing crisis overseen under the watch of so called politicians.
Ireland as shown here already had insane numbers of non nationals here, far too many low skilled economic migrants , so many that of course rents would sky rocket, benefiting only the landlord class (often politicians and their kin)
It is not right or fair or sense that Irish citizens are having little choice but to emigrate because they cant find affordable rent or a home to buy
when at the same time our useless so called politicians are not only allowing in more and more ukraine immigrants unchecked & straight onto free welfare we all pay for.
all on welfare and wont be working or paying contributing for anything as govt made a complete hames of things.
These so called politicians general dishonesty and lack of care for Irish citizens is seen by their actively encouraging more, by not being honest enough to tell the EU we cant take any more.
There are hundreds of wars going on, ukraine is not special in any way, men women children are dying of hunger disease in thousands every day somewhere in the world, and have done since time began
so even the supposed care is not only selective but hypocritical.
We cant budget for them all (especially when so much of the same urging war war hypocrites like uk usa poland france russia ukraine etc,, spend so much on weaponry!