Are the British royals part of the German Saxe coburg gotha family
Oh dear the British press are a little late on this sort of news.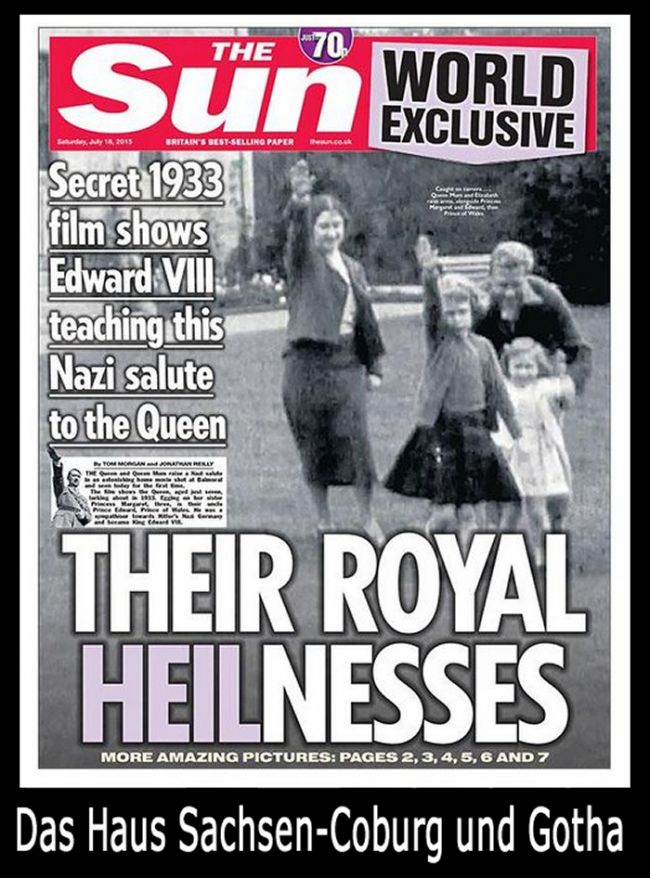 British Royals Nazi Links Does Charles own moral high ground
Doubtful the supposed royals of england and supposed superior human beings at birth need worry too much, they have plenty of selective journalists and media lovelies who will have ready excuses for you to be convinced, convince themselves its all innocent fun, the exact same ones who look for far less reasons to damn others.
The German Saxe Coburg Gotha syndicate make the Sicilian Gambinos look like cheap street hoods, small fry organized crime.
As shown here the saxe coburgs were on both sides of WW1, which was really about competing claims of very successful international organized crime families fighting over who owned what part of the world.
Millions died and supposedly remembered for what? reality they died for organized crime families in fights on a scale hard to imagine, and so it appears more complicated. Some noble glorious deed imagined instead of a perverse waste of human life for crooks!
Tom Kettle Irish Volunteers in World War One
Irish in world war 1 airbrushing to whitewashing